The Vacuum Doctor has changed their name. We are now Bernie's Sew & Vac. Please visit our new site at: BerniesSewVac.com
This site will continue to take orders and be updated with new products but Bernie's Sew & Vac will be main site.
---
Disposable 3Ply Face Mask W/Pleats Ear Loops 50/pck | E54209915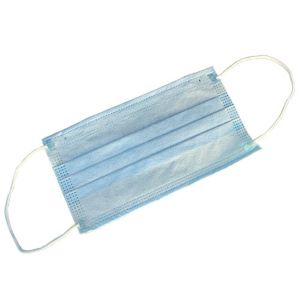 Item: 4316
Description: Disposable 3Ply Face Mask W/Pleats Ear Loops 50/pck
Part Number: E54209915
Notes:
Price: $14.99
Stock: Stock: Store=0, Warehouse=-6
Local Delivery or In Store Call to Order
Brand: Miscellaneous
Category: Janitorial - Mask
Item Description:
These 3-ply, fluid-resistant masks are constructed of a soft pleated material for optimum comfort.
Disposable 3-ply face mask with pleats, resistant to fluids and dust.
Soft, non-woven fabric is comfortable to wear with easy breathability,
Elastic ear-loops allows mask to fit most faces with minimum pressure on ears
Adjustable flat nosepiece allows for custom fit.
Color: blue.
NOT N95 approved.
General use masks, not intended, for use by health care professionals.
ASTM Level 1 - BFE ≥ 95%. Ideal for procedures where low amounts of fluid, spray and/or aerosols are produced.
->HH