The Vacuum Doctor has changed their name. We are now Bernie's Sew & Vac. Please visit our new site at: BerniesSewVac.com
This site will continue to take orders and be updated with new products but Bernie's Sew & Vac will be main site.
---
Dritz Elastic Thread 30yd Black | 9345B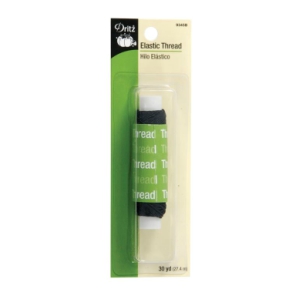 Item: 3621
Description: Dritz Elastic Thread 30yd Black
Part Number: 9345B
Notes:
Price: $2.99
Stock: In Stock (4)
Brand: Dritz
Category: Sewing & Quilting - Thread
Item Description:
DRITZ-Elastic Thread. Perfect for creating gathers, shirring, and smocking in all kinds of garments and home decor, as well as extra support for knit and crocheted ribbing for socks, sweaters and much more. This package contains 30yds of polyester/rubber thread. Available in black and white, each sold separately. Care: machine wash, tumble dry low.
->HH