The Vacuum Doctor has changed their name. We are now Bernie's Sew & Vac. Please visit our new site at: BerniesSewVac.com
This site will continue to take orders and be updated with new products but Bernie's Sew & Vac will be main site.
---
Flower Head Pins | 881428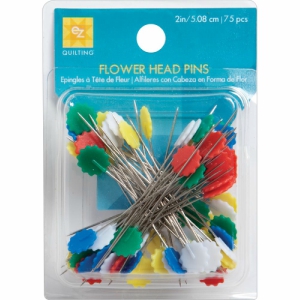 Item: 3616
Description: Flower Head Pins
Part Number: 881428
Notes:
Price: $2.99
Stock: In Stock (1)
Brand: EZ Quilting
Category: Sewing & Quilting - Pins
Item Description:
WRIGHTS-Flower Head Pins. These are great pins to have in your sewing kit. The colorful flower shape on top of the pin makes it easy to find in fabric. This package contains seventy-five 2 inch tall head pins.
->HH