The Vacuum Doctor has changed their name. We are now Bernie's Sew & Vac. Please visit our new site at: BerniesSewVac.com
This site will continue to take orders and be updated with new products but Bernie's Sew & Vac will be main site.
---
Hoover adapter to 1-1/4 | HR-5700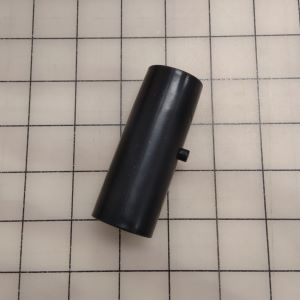 Item: 1099
Description: Hoover adapter to 1-1/4
Part Number: HR-5700
Notes:
Price: $2.03 Online Sale $3.99
Stock: Out of Stock
Brand: Hoover
Category: Vacuum Parts - Attachments
Item Description:
This 1-1/4 " black plastic adapter allows your Hoover wands to be used with all central vacuum universal floor tools. Simply connect the button end to your wand and use the tapered end for a friction fit with the floor tool.
->HH